Brief
Our ordering and distribution application is a complete cost effective online solution that was designed and tailor-made in order to meet the needs faced by most small warehousing distributors today.
It allows warehouse distributors to easily manage multiple clients orders with flexibility and efficiency and has the compatibility to run on all modern devices; smart phones and tablets. Ideal for small or large companies, a solution for every budget.
Features
Here you will find a summary of features and benefits of our Warehouse Distribution application;
Store Front features
• Single page web app – lightweight and fast
• Secure login access
• Fast product search
• Add to cart feature
• Order checkout system with email notifications
• Back ordering ability with email notifications
• Minimal user login/registration process
• Order history and password management
• Facility for multi level category
• Mobile optimized – responsive on all devices i.e. phones, tablets etc
• Instant updates for any changes made across all clients with central database hosting/management
• Clean and responsive user interface
• Multi user group access
• User level based access – Additional admin functionality e.g. reports, stock control, add/edit/delete items, categories and users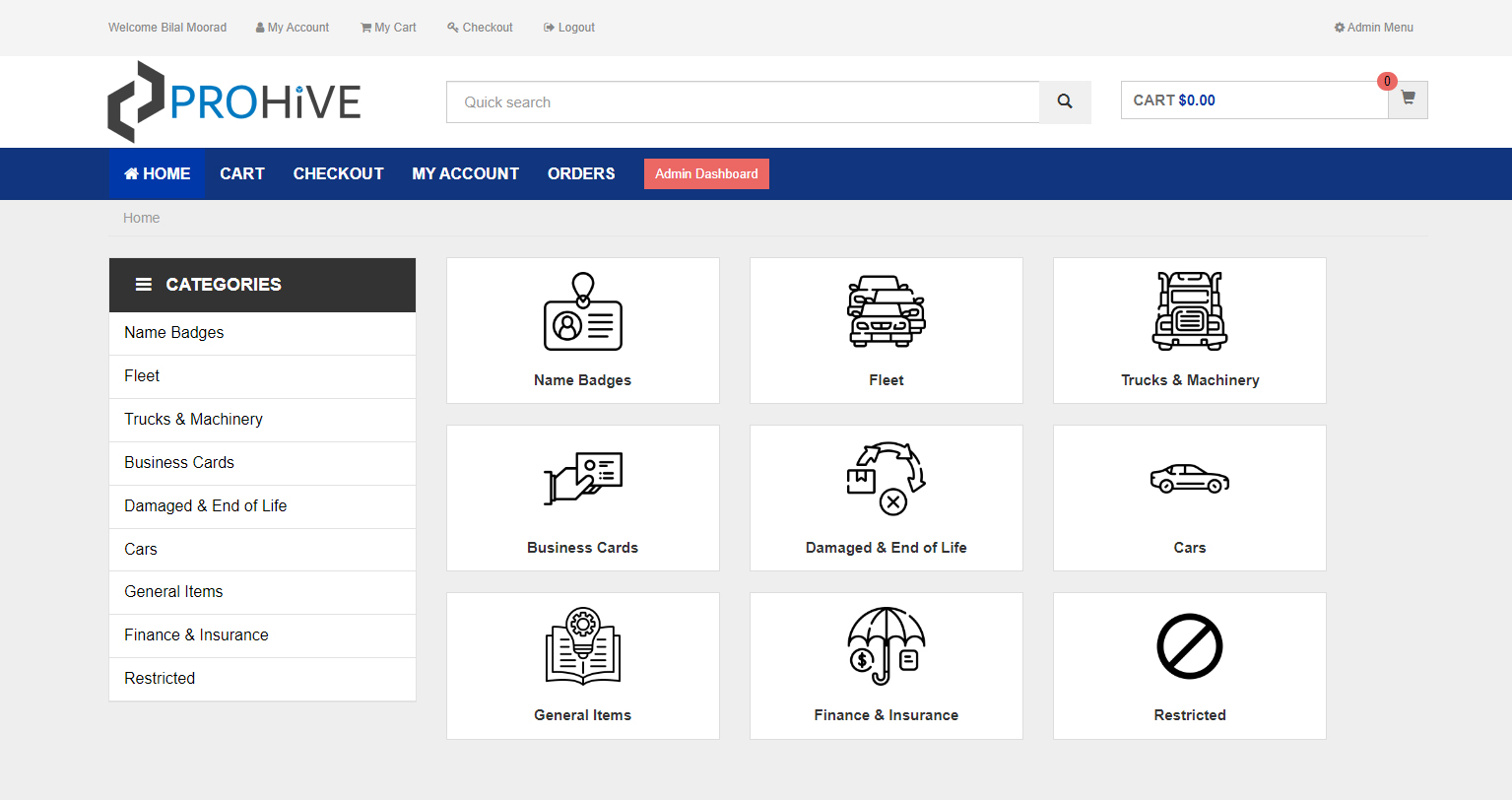 WMS Back-End Features
• Login security for back-end dashboard access
• Centralised management of account portals in back-end with simple selection.
• Multi branch all controlled from an easy to use dashboard
• Create new account store front portals with ease. URL, frontend and database generated via scripts without the need of development cost.
• Manage items, item owners, categories, warehouses, users & usergroups from admin panel with easy directives
• Manage orders and change status from admin panel
• Facility for multiple product variants (price, image)
• Inventory management with maximum order quantity, re-order point (with email notification), item owners and volume of product
• Detailed locations for products – multi warehouse and stock location
• User roles – administrator, super user, user – multi level and control
• Restricted user group access for products
• Reports section – standard reporting (orders by date, user and item) with custom reports available as required
• Quick stock adjustment feature
• Import items with a CSV file
If you are interested in our Warehouse Distribution application, please feel free to contact us for a demo.
Clients
Some of our ProHive application clients are;